TIMIK Modular Panel System
TIMIK Modular Panel System is based on the concept of "Standard Module" for the construction of electrical panel systems.

TIMIK modular concept is based on "220mm Module" and these modules can be extended into X, Y & Z or Width, Height & Depth directions in multiplication of standard modules.

The versatility of the modular system makes it easier to design and faster to assemble, electrical panel systems with endless possibilities. TIMIK Modular Panel systems can be changed before or after commissioning as it's a modular system with bolted construction.
Expertise in Stainless Steel
Enclosures
Our expertise in manufacturing of stainless steel enclosures can deliver any type of standard or custom made stainless steel enclosures. Our highly skilled technicians can make stainless steel enclosures to highest quality in the market. Stainless steel enclosures can supply in AISI 304 & AISI 316 grades.
CUSTOM DESIGNS
Design For Life
Custom made enclosures need, professional designing, sourcing, prototyping and quality manufacturing, with close coordination with customers. We design and manufacture any type of customized enclosure for any industry. Highly skilled R&D and production staff backed by sophisticated production machinery enable us to meet the customer requirements of customized enclosures.

Your search for supplier of custom design enclosures ends here.
PARTNER WITH US
Grow Your Business
We design & manufacture one of the world's most technically innovated enclosure system manufacture to highest industrial quality.

Your partnering with us make mutually benefit and together we can explore & achieve better market.

We invite you to partner with us and explore more market opportunities.
Global Offices
Australia
TIMIK Australia
Suite 17,7/225, Lonsdale Street, Dandenong, VIC 3175,
Australia.
Tel: 1300 132 924
Email: info@timikenclosures.com.au
Sales Hotline / WhatsApp: 61 449 777 222
Canada
TIMIK Canada
Suite 400, Plaza 3, 2000 Argentia Rd, Mississauga, ON, L5N 1V9,
Canada.
Tel: 1 416 568 6277
Email: info@timikenclosures.com
Hong Kong
TIMIK Hong Kong
2318 Leighton Centre, 77 Leighton Road, Causeway Bay,
Hong Kong.
Tel: (852) 3796-9550
Email: hk@timikenclosures.com
Sri Lanka
TIMIK Sri Lanka
163/26, Nawala road, Colombo 5,
Sri Lanka.
Tel: 94112506835
Email: sl@timikenclosures.com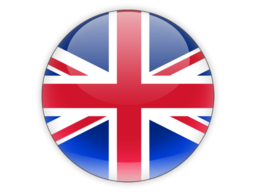 UK
TIMIK Modular (UK) Ltd
Daws House, 33 – 35 Daws Lane, London,NW7 4SD,
UK.
Email: uk@timikenclosures.com